Next Online Class:
Introduction to Weaponeering, 26-30 October 2020, 0800-1230 EST
Teams delivery platform.
Online Courses:
Classes are currently offered online using a web portal such as Zoom, Webex, Teams etc. Two online options are available:
1. A single customer may request an exclusive class for a group of their employees. These classes require a minimum of 20
registered students and may be tailored to the specific requirements of the customer.
2. For smaller groups or individuals interested in taking a class, Professor Driels maintains a list of potential participants. When there
are sufficient people on the list a course will be offered. If you would like to be placed on such a list please email Professor Driels.
Contact email: morrisdriels@gmail.com.
At the Customer's site: ==== Temporarily suspended ====
Professor Driels regularly teaches a three day, face-to-face short course version of his eleven week NPS Weaponeering class at customer
sites in the U.S. and overseas. Courses are offered at the Introductory or Advanced levels where the Introductory class is a
pre-requisite for the Advanced class. Usually a minimum number of 20 attendees is required for an on-site course.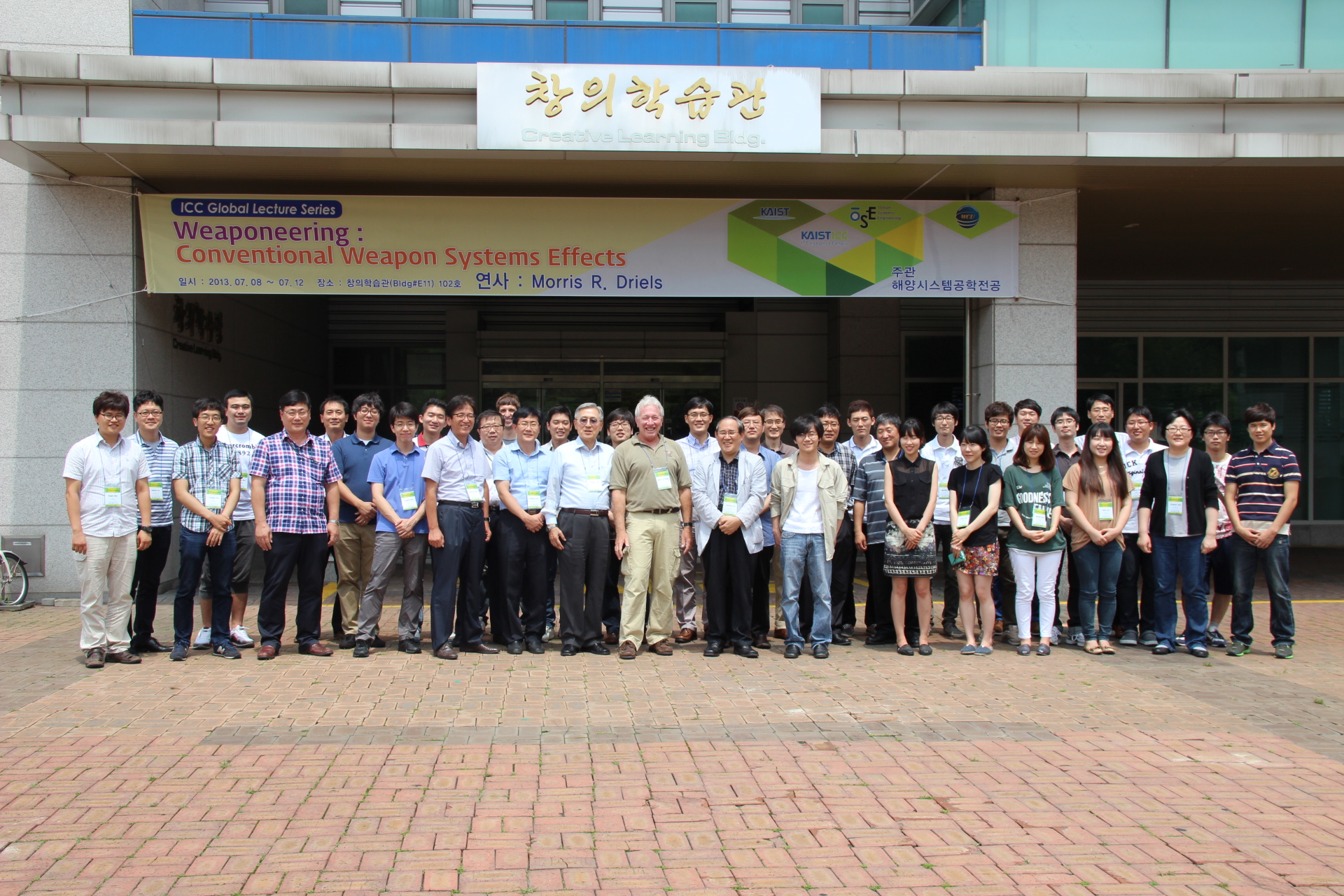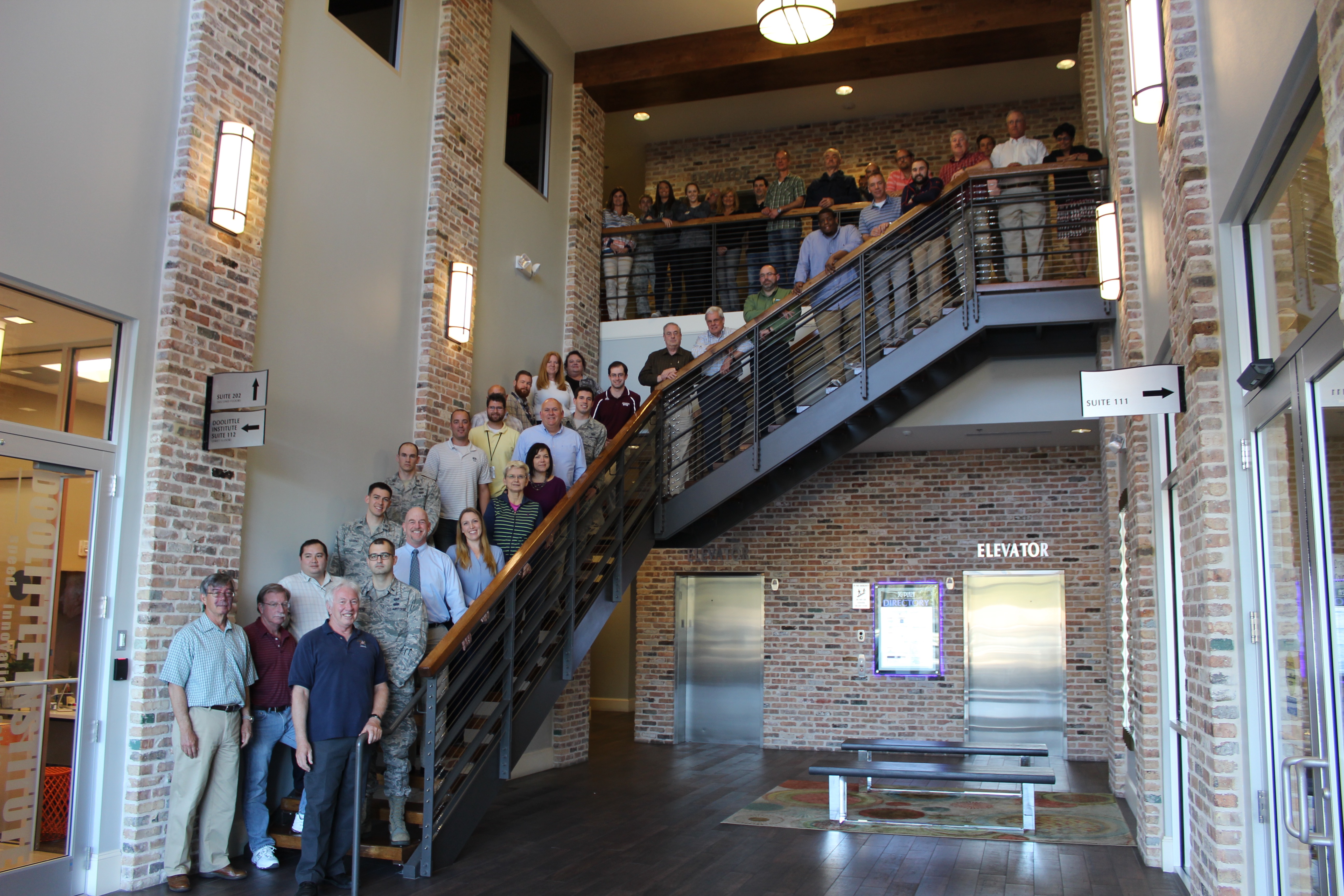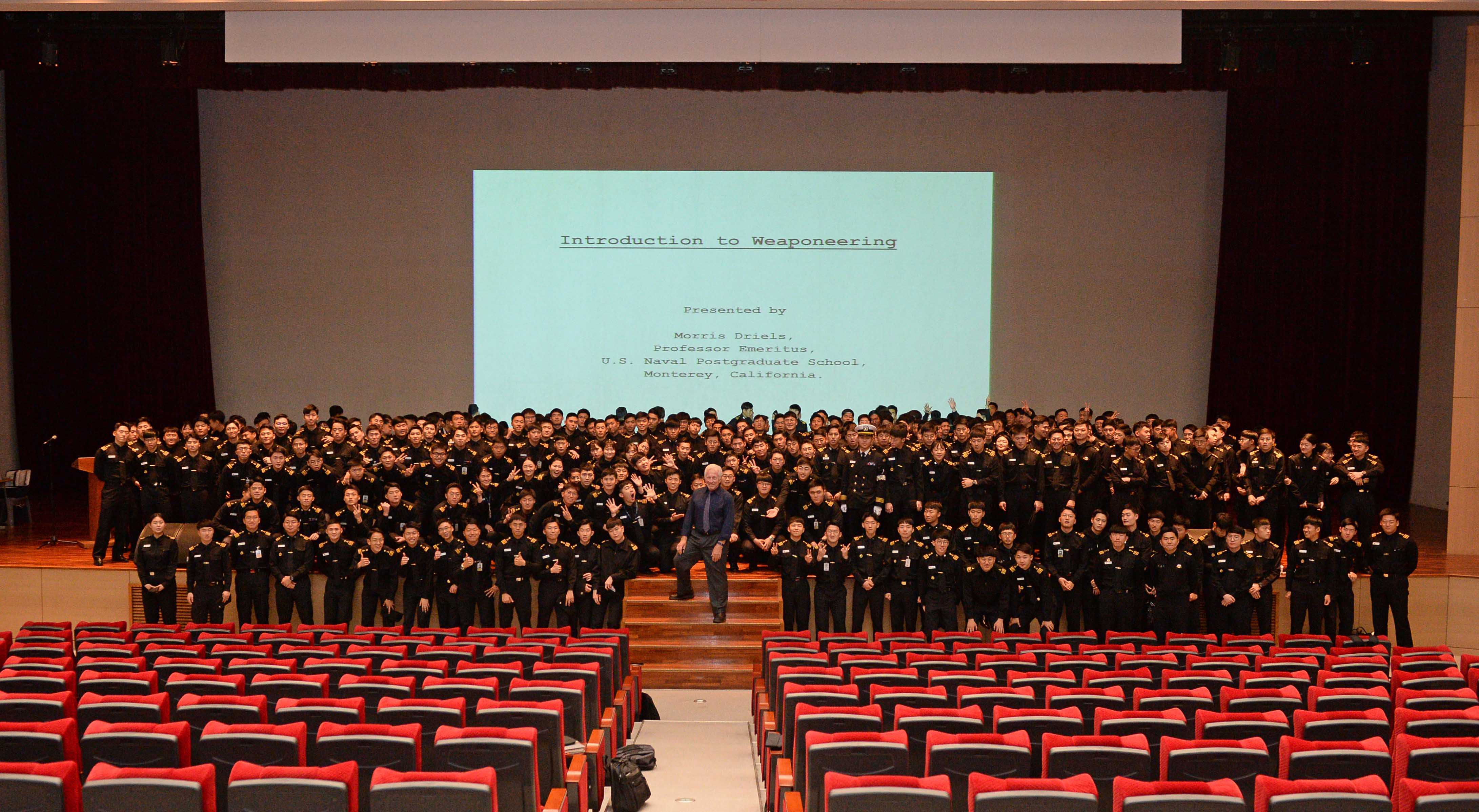 Course fees, registration and completion certificate:
The course fee of $1350* for each student includes registration, a copy of the Weaponeering textbook (3rd Edition) and a set of slides used for the course.
To sign up for the course please fill out the registration form. At the end of the course, each attendee will receive a completion certificate stating
that the material covered represents 2.4 Continuing Education Units (CEU).
*Note: Due to shipping costs for the textbook, the registration fee may be higher for overseas participants depending on location and numbers of
students participating.
Further Information:
Please contact Professor Morris Driels on 831-402-4573 or email him at morrisdriels@gmail.com
Course Descriptions:
Introductory Course
The Introductory course covers the fundamental topics of Weaponeering including trajectory, accuracy, lethality, vulnerability and methodologies
to compute damage probabilities. An unclassified Weaponeering program will demonstrate application of these principles to real world scenarios.
In addition, selected topics from either volume 1 and 2 requested by the customer may be included in the class, subject to time limitations. The
class material can emphasize weapon systems of particular interest to the customer where possible.
Advanced Course
The Advanced course topics continue the development of the fundamentals such as weapon trajectory and accuracy and include effects such
as cratering, penetration and air blast. Advanced targets include non-homogeneous systems (e.g. SAM site), personnel, buildings, bunkers,
bridges and tunnels. Further topics and weapon systems of interest to the customer are included where possible.
Warfighter Course
This class is directed towards active duty personnel of all ranks who are involved with mission planning, targeting or weaponeering. It focuses on
the broad range of fundamental topics and has a lesser mathematical focus than the other two courses.
About the Instructor:
Dr. Driels is Professor Emeritus of Mechanical Engineering at the U.S. Naval Postgraduate School in Monterey California, and worked with the JTCG/ME
on a variety of topics in support of the JMEM for over twenty years. He taught a one quarter (11 weeks) Weaponeering course at NPS and has taught
this short course to a wide range of industrial and military audiences in this country and overseas. His textbook, "Weaponeering: Conventional Weapon
System Effectiveness", (AIAA Education Series first edition 2004, second edition 2013, third edition 2020) stands as one of the few published works on this topic.
Security Classification:
All courses are based on and use material from the Weaponeering textbooks, and as such are UNCLASSIFIED, Distribution unlimited with no ITAR restrictions.
Handout Material:
Each student will receive a copy of the instructor's textbook, and a comprehensive set of notes covering the material presented during the course.